About Us
---
Based in Lucan ON, we travel across Southwestern Ontario helping people organize and beautify their life and the spaces they live in by clearing out clutter and create systems for organization.
Pauline Hoffman
CPO®
Pauline Hoffman, CPO® founded Just In Time Solutions in November of 2001. Her clients feel comfortable and at ease as they make important, and sometimes daunting decisions about their space and belongings. Clients often comment how much easier their lives have become, which allows them to maintain a more independent lifestyle, regardless of age and/or ability.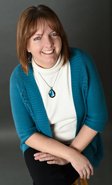 Rebecca Shearer CPO®
Rebecca Shearer began her organizing journey in 2009. Her clients are comfortable working through emotional attachments, in turn giving them confidence as they move forward achieving their organizing goals. They have peace of mind knowing that they will be supported as they uncover all the details ( big and little) that have made their lives stressful.



Erin Playford
Erin Playford has been simplifying and organizing lives since 2012. She continues her education and recently earned her level 2 CD ( Chronic Disorganization Specialist). Her clients discover they can create an easier lifestyle which leads to less daily stress. Clients learn once they have established systems for everyday life, the larger, more intense moments, can be handled with greater ease.




OUR GOAL
To Declutter and set up an organized system for you, so you are able to continue to stay organized,
To work with you, so that we can optimize your time and you will get the best value for your money.
Teach you ways to continue to be organized in your daily lives of clutter and information overload.
Assist you in rearranging rooms and redesigning your space by using what you already have.
We will maintain your confidentiality.
We want to help you feel better about yourself and your life around you; we are not here to judge.
Together we will accomplish your goals.
We are Certified Professional Organizers who deliver...welcoming functional spaces,
calm stress-free mornings and smoother, easier life transitions.